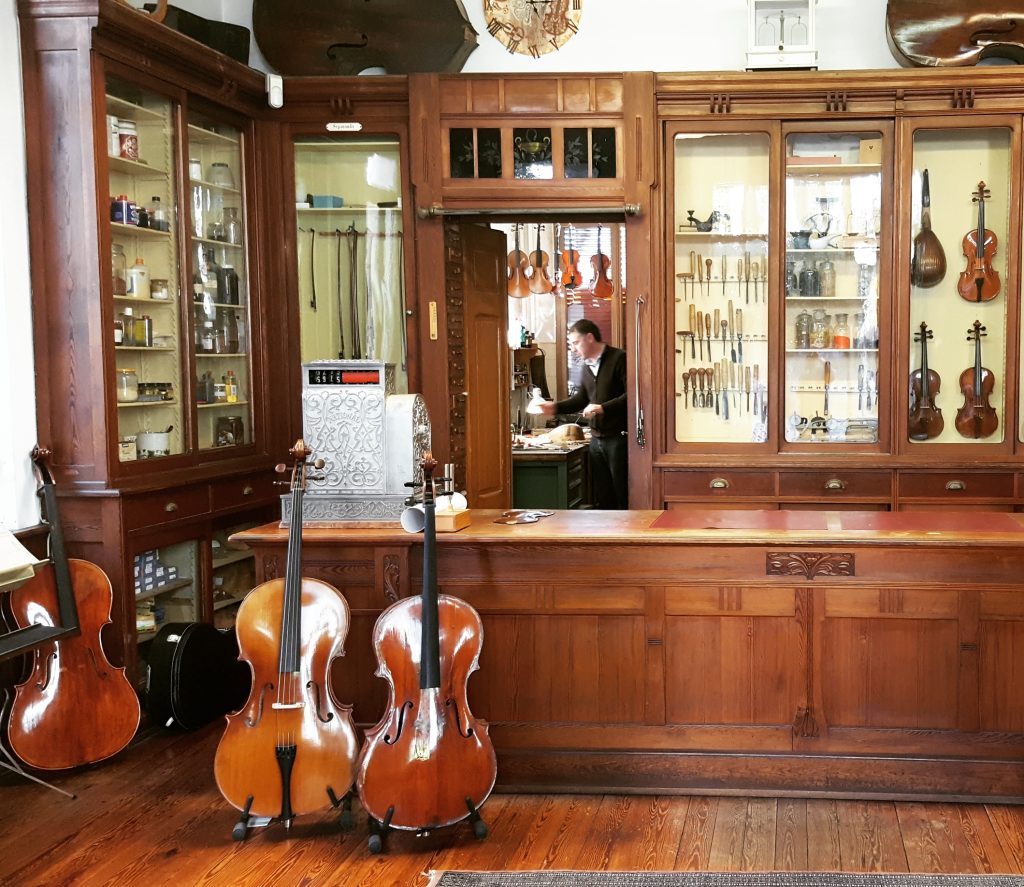 The violin making atelier was founded in 1984 in the old pharmacy
of the Panizza family, Giorgio Lanini and Robert Breit met in Zurich in the Jecklin atelier decide to settle in via San Gottardo 12 in Muralto and devote themselves to the construction of classical guitars and the maintenance of the
arches, then also begins the service for rental .
In 2001 arrives
Valentino Natolini fresh from graduating from the violin making school and the courses of
in-depth analysis organized by the Lombardy region.
In 2005 Giorgio Lanini died prematurely but the atelier continued to work on the construction of stringed and plucked instruments.